Thibault Copleux's guide to improving your wedding photography
Thibault Copleux
•

Mennesker og begivenheder
•

22 sep. 2023
•

7 min. læsning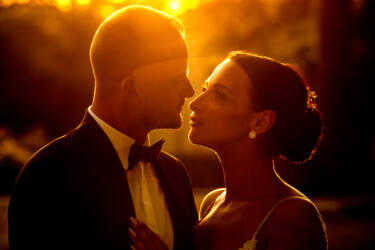 Weddings call for a careful balance of patience, precision and people skills, says wedding photographer Thibault Copleux. If you're looking to level up your stills or grow from amateur to advanced, here's everything you need to know
The slice of the cake covered in bright orange fondant flowers. The high-pitched giggle of the groom's nephew. The tear of happiness on the bride's cheek. These are some of the magical moments you don't ever want to miss — and, when it comes to covering weddings, you need to excel far beyond good photography basics. In this guide, portraiture and wedding photographer Thibault Copleux, based in Annecy and Paris, tells us how to capture the romance on this very special day.
Mennesker og begivenheder
To get started, ask to assist professional wedding photographers
One things for certain: you need a degree of mastery over photography more generally before you can start dabbling with wedding photography. You need to have honed your ability to capture mood, shoot portraits and photograph big events. To get started, reach out to a professional to ask if you can assist them. This will give you a chance to get to grips with the basics by watching and learning.
Once you've got the basics, it's time to start asking around. Keep an ear out for weddings you might be able to get involved in. Make sure your services are fairly priced and you have a portfolio that shows off your finest work. Covering weddings for loved ones is a fantastic way to build up your portfolio and give you the experience you need before branching out and finding new clients.
Set up a website as a portfolio
Unsurprisingly, thanks to the internet and social media, making sure you have an online presence is your best bet for attracting clients. Set up a website to double as a portfolio, and don't forget to outline your vision and approach to weddings (do you have a particular focus on reportage, for example?). Take the time to get listed on wedding directories, too.
When with clients, carry a printed portfolio as well as a digital one
When a potential client gets in touch, schedule an appointment so you can get a sense of the vibe and work out whether your skills will match up to their expectations. Keep it professional and friendly, and don't forget that it's a competitive market! Make sure you've updated your portfolio with your best work and include a breakdown of prices. I recommend using a printed portfolio – it gives a warmer, more premium feel.
Plan ahead and prepare your pitch, with the emphasis on what makes you different, and the special touches you'll bring to the day. Finally, wrap up with your business card or a takeaway of your work.
The right gear is essential
Wedding photography is an art that calls for special focus, and you'll be dealing with tough conditions throughout the day. Expect to be in high demand, with very little time to spare. To help you react swiftly as things change over the course of the day, I recommend using zoom lenses with wide apertures.
Here's what I work with on my Nikon Z 5 and Nikon Z 6, to give you a sense:
NIKKOR lenses
NIKKOR Z 14-24mm f/2.8 S: I use this lens for specific tasks at weddings. It allows for very wide shots in town halls and churches, and lets me capture the architecture of the various venues I'm shooting in. I also use it for big group shots when space is tight.
NIKKOR Z 24-70mm f/2.8 S: This is a firm favourite of mine. The 24-70mm f/2.8 S is a wide-to-telezoom lens and one I often use for deeper depth of field shots where I don't want as much separation between background and foreground.
NIKKOR Z 70-200mm f/2.8 VR S: This one needs no introduction. I love portraits, and this telephoto lens is perfect for creating beautiful close-up shots of people. The f/2.8 aperture takes gorgeous photographs with very low depth of field: the subjects draw the eye and hold the viewer's attention. I only work with equipment that can perform in low-light conditions, and the f/2.8 aperture lets me work even in the dimmest corners! Find out why f/2.8 is the ultimate magical aperture here.
The big day: a step-by-step guide
Getting ready
The period when the wedding party is getting ready is a special (and crucial) moment – you'll need to shadow two different people as they dress, get their hair done, rehearse their speeches...
It's also the least hectic part of the day (for the photographer, at least!). Take advantage of this moment of calm to capture some beautiful shots and check in with your clients. Discuss the main beats of the day and make a note of any last-minute ideas or requests.
Remember to chat to the people around you. This will put them at ease and help create a relaxed atmosphere. Your camera's going to need big, effortless smiles to work its magic!
The ceremony
This is the part of the day that calls for the most focus. Remember that wedding ceremonies swing between formal readings and personal moments, with every speech, entrance and gesture orchestrated and timed to perfection. Keep your lens trained on the heart of the action and capture the essence of the moment with pin-point precision.
Couple shots
Every wedding is unique, which means you need to tailor your approach to each one's quirks — especially when you're doing the big newlyweds photoshoot. Keep your approach fresh and take risks. I often browse Pinterest and wedding photography Facebook groups before the wedding for composition inspiration.
The wedding reception
The wedding reception is where I try to snap natural, unscripted moments with my 70-200mm lens. I start by mingling with the guests, working to capture them smiling or reacting to things. Some of my favourite wedding photos are the ones I took at receptions – I really love candid, reportage wedding photography. Feel free to zoom in to the max for memorable portraits and group shots.
The first dance
This is the climax of the evening, and a moment when, as the photographer, you feel the pressure. While the newlyweds are hitting the dance floor and opening the festivities, you need to be on the lookout for each movement, smile and glance.
Meticulous precision is the name of the game here but, with all the bustle and lights, focusing in the dark can be difficult. If you're using flash, infrared can be a lifesaver for focusing. And here's a little insider tip: harness the magic of off-camera flash with a sync cable. This makes it so your flash is positioned beside the camera rather than on it. With this technique, the IR transmitter is mounted on your hot shoe (the accessories bracket), meaning you can focus in a matter of milliseconds. You can thank me later!
Sharing your shots
After some careful retouching, it's time for the big reveal. An online gallery is the perfect way to show the happy couple your work, including an album with a selection of the best shots from the day. This helps you stay professional right up to the end of the job. Word travels fast in the world of wedding photography, so leaving a good impression is vital.
Now over to you!
Make the most of these tips, but don't forget that originality is key to great wedding photography. And don't be surprised if you find yourself falling in love with photographing love: what better job could you ask for than immortalising the lifelong commitment of one person to another?
Don't forget to stay plugged into what the big names are doing in the photography industry more widely. As French portrait photographer and sociologist Gisèle Freund said, "For a photographer, culture is much more important than technique…"
More in weddings
Mennesker og begivenheder
•

03 jun. 2023
•

Nadia Meli
Wedding photography for beginners with the D850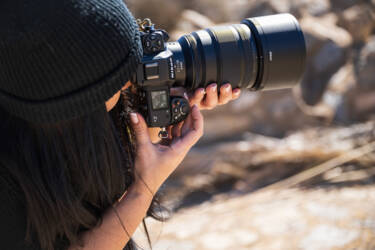 Unlock greater creativity