The new Nikon Z 8: first impressions
Nikon Team
•

Teknologi og viden
•

22 maj 2023
•

5 min. læsning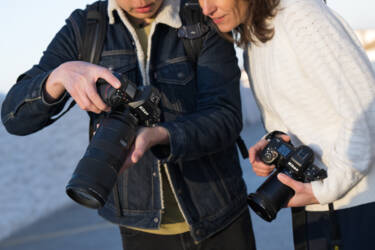 These photographers, creators and videographers were some of the very first to get their hands on the Nikon Z 8 and put it through its paces. Here's what they say…
Wedding and fine art photographer
"I was blown away. Two things stood out to me: the ISO and the Eye Detection AF. With the ISO, I don't have to worry about shooting in the dark, and stabilisers on the mirrorless system and autofocus tracking mean I can shoot handheld, and my photos are always spot on. The autofocus is unlike anything I've ever seen. It's a game changer and my photos are razor-sharp as a result.
"One feature I love is how I can actually make skin softer in the camera if I want to. That's really cool. I can only do that in JPEG, but it's a really nice feature. And for me as a professional, I think that the accuracy of the colours is amazing. What I see is what I get."
Night sky landscape photographer
"The main advantage of the Z 8 when shooting landscape is the autofocus. Sometimes when you have a really high contrast view, autofocus can be a bit tricky and you have to go to manual focus. But I didn't have to use manual on my shoot during the moonrise. Plus, I love how compact it is. So when I carry equipment, I don't have to carry two big cameras, but all the benefits are there with great image quality. I also really like in the Z 8 you can use the Starlight view in low light because it really brightens the view and you can see much more easily what's in focus and what's not in focus."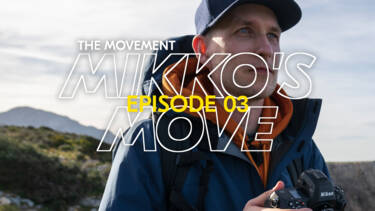 Mikko Lagerstedt takes the Z 8 to the max
Click the play button to discover more
Polar regions documentary photographer
"Working with the Nikon Z 8 was a wonderful experience because it's lighter than the D850 and I can feel the difference. I had my D850 in my head and then I picked up the Z 8 and thought 'Wow, this is so much lighter.' And, for me, weight is very important when I carry a lot of things. The body feels very nice in the hand. The autofocus tracking makes it very easy to keep focus on the eyes, so I will never miss a shot."
Alpine sports specialist
"It's a perfect camera for me, as it has very good image quality in both video and photo and you can switch from one to the other very easily. I have no limitation in the autofocus and stabilisation — everything is very powerful. Plus, it's in a small and lighter body, so I can climb with it without even having to carry a bag."
Filmmaking partnership
"You always want something that can give you a large amount of options in a cinema sense, but be small and mobile because no one wants to carry a massive camera. We were both worried we would need a focus puller because of the amount of movement that we had going on in the video — we knew that we'd be weaving in and out and also moving around. The Z 8 performed superbly and the ins and outs of the focus are so smooth."
Fashion and fine art photographer
"The colours are really amazing. I did this one photo with the bright blue sky against red roses with a red jacket and the colours are straight out of the camera. Even the Nikon support guy said, 'What did you do with the image?' And I said, 'No, it's like this just out of the camera.' Even he was surprised!"
Social media travel content creator
"It's a dream for a content creator. The Nikon Z 8 is perfect for me. I heard a lot of great things about night photography with the camera, so I wanted to try it myself and I was kind of blown away by its ability to capture low light and long exposure. I got an image that is really beautiful straight out of the camera. You don't need to do much of edit as the colour accuracy is fantastic."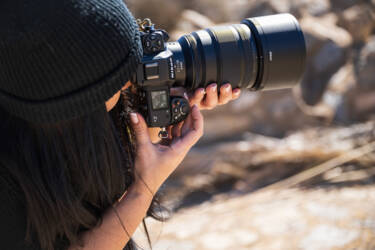 Unlock greater creativity