Never miss a shot again
Nikon Team
•

Teknologi og viden
•

30 maj 2023
•

2 min. læsning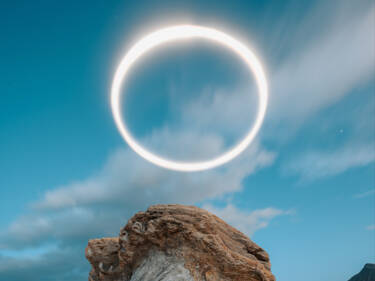 Capture photos before you press the shutter and turn back time with the new Nikon's Z 8 latest function: Pre-Release Capture
Photography is often about capturing the moment. The exact time that kingfisher comes out of the water holding a fish in its beak. The fox cub's face coming out of its burrow. An unexpected interaction between two people during a wedding or a moment of sudden magic at a sports event. Unpredictable things happen in an instant and you don't want to miss them. With the Nikon Z 8, you can travel back in time with your camera and ensure you always get the shot. First released in a firmware update to the flagship Nikon Z 9, Pre-Release Capture is a game-changer for action and wildlife photographers and is now available in the smaller and lighter Z 8.
When you set up Pre-Release Capture, a small 'PRE' symbol will appear in the viewfinder. As soon as you half depress the shutter button, a green dot will appear and the camera starts buffering, keeping you ready for the moment you're after. When you hit the shutter fully, up to one second of those buffered images can be recorded so you won't have missed a thing. You can also set the camera to record up to four seconds after you release the shutter button.
Pre- and post-burst mode can be set to 30fps or an incredible 120fps* so you will always be sure you freeze the exact moment in time you were after. At 120fps there will be no warp or blackout in the viewfinder either, so nothing will detract from your view of the action as it happens. And when it comes to editing your shoot, you can jump to the first shot of every burst you take to make finding the exact shot easier.
*burst modes are JPEG only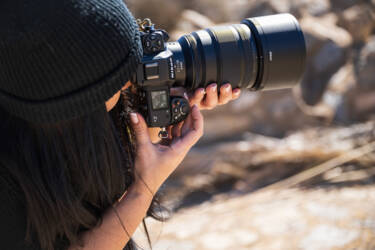 Unlock greater creativity