Get the most out of your new Nikon Z f with these tips and tricks
Nikon Team
•

Hot Shots
•

21 sep. 2023
•

3 min. læsning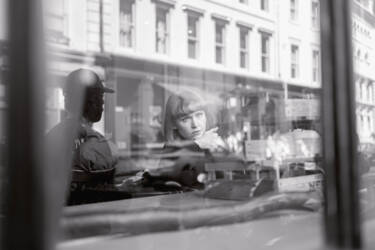 Express yourself to the max with Nikon's new full frame icon
Look for texture instead of colour
Shooting in black and white isn't just shooting as you normally would and then turning off the colour! When you decide to do a mono shoot keep a look out for changes in textures on your subject where light and shade are pronounced.
Try out Pre-Release Capture
You don't have to be a pro sports photographer to get the benefit of this great Nikon technology. Pre-Release Capture is useful in any scenario with fast-moving or erratic subjects and will help you never miss an important shot again. With Pre-Release Capture, first introduced in the Nikon Z 9, you can now start shooting before you press the shutter button. With a half-press of the shutter button, you can burst shoot up to 1 second of images at up to 30fps (in JPEG) before you fully press it. Try it out on a family day in the park where the kids are running around, on a birding trip, at a local sports event or even at the zoo.
Get all the detail with pixel shift shooting
This amazing technology utilizes the in-camera VR in the Nikon Z f to shift the sensor position while shooting to create one, super-detailed image from multiple files. The camera can build an image from four, eight, 16 or even 32 shots, giving incredible levels of detail. Give it a try on anything from macro shots to cityscapes to expose detail you never thought possible.
Take amazing portraits, straight out of the camera
Your portraits are about to spend a lot less time in editing software with the Nikon Z f. Next time you shoot a portrait session try out Portrait Impression Balance, where you can fine tune hue and brightness during the shoot to get more precise control over the finished look. With Skin Softening you can smooth out skin, while keeping the eyes and hair pin-sharp. Rich Tone Portrait is a new Nikon feature debuting in the Z f, which depicts skin details in rich tones and suppresses white clipping.
Up your video game
If you've only dabbled in video up until now, the Nikon Z f gives you no excuses not to dive in and start creating amazing footage. With dedicated, pro-level video features (including a waveform, fine ISO control, video info display, focus peaking and much more) you can shoot 4K video in 10-bit with recording times of up to 125 minutes. The Nikon Z f is the perfect way to increase your skills and express your creativity with moving images.
Discover the new Nikon Z f