Filming on the fly for TikTok
Olivier Wong
•

Videooptagelse
•

25 aug. 2023
•

4 min. læsning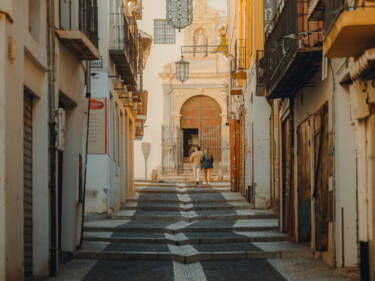 Recently back from shooting The Movement in Spain with the new Nikon Z 8, travel videographer Olivier Wong provides a vertical video rundown, sharing his growth, discovery, composition and tricks to elevate your vertical videos
With smooth run-and-gun shooting, gorgeous golden-hour videography and cinematic photos that make you want to jump on a plane, Olivier Wong is the go-to man for creating vertical video. With more than 4.5 million followers on TikTok, Olivier shares the inside knowledge about growth, adaptation and all-important composition.
Growth takes time
"When I moved to Paris in 2013, all my photos were taken on my phone," Olivier explains. "It was a hobby after my work as an engineer. I used it to discover Paris and I began developing an eye for composition. I started posting photos on my Instagram. Two years later, I bought my first camera – a DSLR – to develop my technical knowledge. It wasn't until 2016 that brands arrived on Instagram and my projects for different brands began, which developed into a side hustle. For three years, I was both a photographer and an engineer and then, in 2019, I became a full-time photographer and videographer."
The Z 8: for next-level vertical video
"I now shoot on the Nikon Z 8," Olivier says. "The Z 8 has the video capabilities of the Z 9 in a compact body. Nikon has a brilliant reputation for stills photography, so I knew the photo feature would be good because I already have the Z 7II and I know it's good. But I didn't expect the Z 8 to have the whole features of the Z 9. Now, inside one camera, we have the very best of what Nikon is capable of. The size is great because I mostly do run-and-gun shooting with the camera on a gimbal and I prefer to go lightweight, which is why I like the compact body. It has the video features of the Z 9, so I can shoot for my needs (8.3K in 60p in RAW video and 4K up to 120p) and it's also built for vertical shooters like me! There's a vertical playback and the four-axis tilting screen is useful for vertical shooting – it's very convenient."
Respect the shutter angle rule
"My key camera settings depend on the location and time of the day I'm shooting and whether the weather is clear or not. But most of the time I shoot in manual mode for both photos and videos. For photos, I like to shoot in RAW format and keep the ISO at the minimum to get the best quality. When I'm shooting video, I respect the shutter angle rule, which means, for example, if I shoot a video at 30 frames per second, I try to shoot at a shutter speed of 1/60. This gives me some nice motion blur in the final video. I also like to shoot in 10 bit N-Log video format so I keep the details in highlights and shadows in the image, which is really helpful during the colour-grading process."
Light and composition are the foundations of every image
"I mostly shoot during golden hour at sunrise and sunset because I think it is the best kind of light you can get when you are capturing photos and videos. When you shoot at midday, for example, the sun flattens the image – you don't get this 3D rendering under bright sunlight that you do when the sun is low in the sky," Olivier says. "Golden hour also provides beautiful shade and colours on the face, which is why I think choosing the right moment to shoot depends on the location and the location's lighting – it can really make or break an image. I also use The Photographer's Ephemeris app to track the sun position and I find it useful when I travel to regions I don't know well."
Adapting to your platform is key
Rising to challenges and staying adaptable is key. "After a year of going full-time, Covid-19 hit, which was a challenge because I mainly do outdoor photography and videography and I love to travel," says Olivier. "With the pandemic, I couldn't do that anymore."
Another challenge was shifting from stills to videography. When TikTok started to boom, that's when Olivier began to learn videography. "If you're a photographer on social media, especially with Instagram's Reels, if you don't do videography, you are missing a beat," he says. "It's hard to stay relevant on social media just with stills."
Not every post will perform
Obsession over views is a normal process, explains Olivier, but don't let it get the best of you. "I don't always have the time to keep up good engagement on the apps and I don't expect my video to always get millions of views a day," he says. Shooting what you love is most important.
Learn from the greats
Studying the technique of photographers can really improve your composition. "With my engineering background, I've always liked to dive into the technical detail, so I'm always listening or reading tutorials and making my own," Olivier says. "I think you need to have a passion for image making. Try to find your own style, do the best that you can do for yourself and then, if you are happy with the result, share it online."
Read Olivier's guide to shooting with a drone and a gimbal here.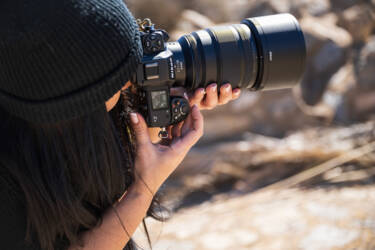 Unlock greater creativity