What is an electronic viewfinder?
Nikon Team
•

Teknologi og viden
•

23 aug. 2023
•

4 min. læsning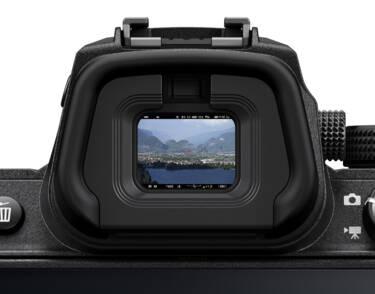 The tiny, high-resolution screen shows data captured by the camera sensor — but do you know the benefits of it being electronic?
On a DSLR camera, such as the Nikon D850, light enters through the lens and is bounced by a mirror and prism into the viewfinder, where you see a live view of what is coming into the camera, as if looking through a window, with no electronics involved.
In mirrorless cameras, light goes to the sensor directly and is then sent to a tiny screen in the electronic viewfinder or EVF. This means that what you see through the eyepiece is exactly the same as what you will see on the rear screen of the camera, with all the camera and image data displayed and access to the full camera menu system.
Using an EVF also means you can see what happens to your image when you change ISO and exposure before you take a shot, and you can see the shot itself after it has been taken without having to move your eye out of the viewfinder to look at the camera screen.
In Nikon Z cameras, the high-quality EVF has minimal lag, so what you see through the eyepiece is what is happening in front to the camera and is customisable, meaning you only see what you want to see. Use the 'Apply settings to live view' function and the EVF and screen will show the same brightness, contrast and colour. Turn that setting to 'Off' and they will both display something more like what you would see when using a DSLR.
In use, Nikon EVFs are closer to 'real life' than ever before, with an incredible 3.6 million dot resolution and high refresh rate that make shooting stills and video using the eyepiece an immersive creative experience. The EVF is also incredibly useful on bright days, when it can sometimes be difficult to see the rear screen.
The Nikon Z 9 has taken EVF technology even further than before. The Quad-VGA panel itself is an amazing 3,000 nits of brightness and, by removing a physical shutter within the camera, there is no blackout in the EVF when you take a shot or are shooting in bursts. The lack of a mechanical shutter combines with the sheer speed and power of the Nikon EXPEED processor within the camera to achieve incredible clarity and ensures you never miss any of the action, even for a split second.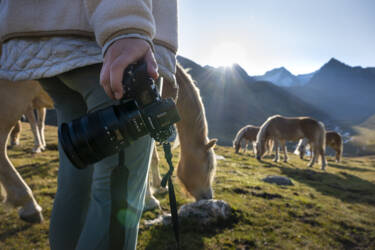 Discover more possibilites