The new NIKKOR Z 180-600mm f/5.6-6.3 VR
Nikon Team
•

Anatomy of a Lens
•

28 jun. 2023
•

2 min. læsning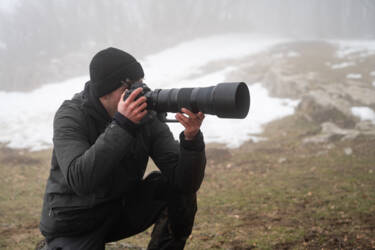 Perfect for shooting wildlife, planes, fast-moving objects and sports, the new NIKKOR Z 180-600mm f/5.6-6.3 VR brings you super-tele at a super price
Super-tele range of 180-600
The NIKKOR Z 180-600mm f/5.6-6.3 VR is ideal for shooting birds, planes, wildlife and more, at a budget-friendly price. The 180-600 range means you can shoot a small bird on a tree at the 600mm telephoto end (with a minimum focus distance of 2.4m) and still capture an insect at your feet at 180mm, with a minimum focus distance of 1.3m.
Teleconverter compatible means you can get even closer
Be closer with either a 1.4x or 2.0x teleconverter, extending the focal length to 840mm or 1200mm.
Excellent agility and 'bringability'
At just under 2kg without a tripod collar, the NIKKOR Z 180-600mm f/5.6-6.3 VR is a great lens for handheld wildlife shooting and panning shots.
Powerful VR means more great shots
With a fantastic 5.5 stops of vibration reduction, you can shoot handheld with confidence. And a Sport VR mode means you can track and shoot fast-moving objects easily.
Shoot in near silence
The stepping motor (STM) in the lens means fast and quiet operation for shooting wildlife.
Internal zoom for stable framing
The internal zoom mechanism within the lens means the centre of gravity doesn't change as you zoom, so you can be sure of stable framing.
From wide to tele super fast
Going from 180mm to 600mm takes just a 70° turn of the zoom ring, so you can react quickly and get the shot you need.
Four function buttons
When shooting handheld, you can quickly and easily change settings while looking through the viewfinder.
Explore the NIKKOR Z 180-600mm f/5.6-6.3 VR
Deep Focus
•

21 jun. 2023
•

Nikon Team
Inside the numbers on the new NIKKOR Z 180-600mm f/5.6-6.3 VR
Hot Shots
•

28 jun. 2023
•

Nikon Team
Get the most from your super-tele with these tips and tricks